MEDICAL/OFFICE INVESTMENT PROPERTY
Price: 2,100,000 Total
Building Size: 13,339 SF
Property Sub-type: Medical
Broker Information: David Stith
812-378-9899
Status: Existing
ICREX ID: 30187513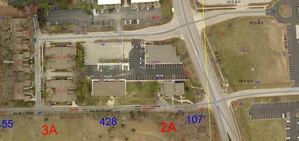 Property Description
Investment property for sale. The property is zoned Medical/Office and is part of a PUD. The investment consists of two buildings with a total of 13,339 square feet of rentable space with a total of 6 tenants and is 100% leased. There are 2 addresses.
4010 Goeller Blvd. has 6975 rented square feet and two tenants. Both of which are medical offices. This building also has a full basement as well. This building is in excellent condition with no deferred maintenance.
4020 Goeller Blvd. has 6364 square feet of rented space with four tenants two of which are also medical use and two that are office use. This would be an excellent opportunity for a 1031.