About Stith Commercial Brokers
Stith Commercial Brokers is a family-owned business that specializes in commercial real estate. Whether you are looking for a ready to go warehouse or a brand-new retail site, we can help come up with the perfect space, as we have land, offices, and commercial properties of all types for sale.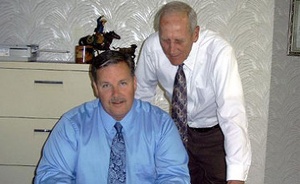 A STERLING REPUTATION
Stith Commercial Brokers started from the ground up. We have built firm reputations with our past clients, and that means that we have no problem getting our hands on the ground to help you. Our reputation means a lot to us, and we will work as hard as we can to find you the right real estate property.
WHAT MAKES US DIFFERENT?
As a family-owned business founded 1994 by a father and son, we're proud to provide the service that you'd expect from a local organization. We provide the ideal combination of personal attention with professional aptitude, ensuring that you're nothing less than fully satisfied.
If you're looking for a commercial real estate property in Southern Indiana, we can find one for you. Our inventory and professional knowledge of the area grant us the ability to come up with the perfect land or real estate space for you.
FIND COMMERCIAL REAL ESTATE WITH COMPLETE EASE AT STITH COMMERCIAL BROKERS. GIVE US A CALL AT 812-378-9899 TODAY!